Let's Talk Candy with Dr. Adena Borodkin of Golden Valley Kids Pediatric Dentistry in Golden Valley, MN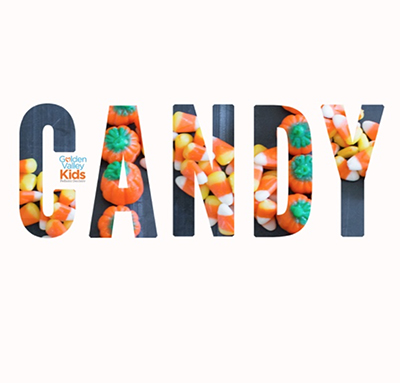 Halloween is right around the corner … and thus begins the onslaught of the holidays with all their treats and candies. It can be hard to navigate this as an adult and as a parent. Below are a few simple rules to help keep you and your teeth healthy during these times of celebration.
It's okay to eat candy … in moderation.
Be picky when candy is sticky! It it's hard to get off of your teeth, skip it.
Hard candies can break your teeth and take longer to eat. They bathe your teeth in sugar for a prolonged period of time. This lowers the pH of your saliva and the sugar fuels the bacteria that causes cavities – a perfect storm.
Sour candies are acidic. They can actually burn your tongue. They also decrease the pH in your mouth putting your teeth at risk for cavities.
Chocolates, especially dark chocolate, are one of the better candies for your teeth because they wash off easily. They're also delicious and one of Dr. Borodkin's favorite treats all year round.
If you want to indulge, do so right after meals. You are less likely to over indulge, and the increased amount of saliva from your meal will help rinse them off of your teeth.
Snacking on candy during the day increases your risk for cavities, and it's not great for your diet.
Pick your favorites and donate the rest!
Drink more water.
Stay away from beverages with added sugar.
The holidays are fun, and you only get to be a kid once. It is okay to indulge occasionally. What matters more is consistently brushing your (and your kids') teeth twice a day for two minutes, flossing once a day, and visiting us twice a year.
It can also be a lot of fun to give away things other than candy to those sweet little ghouls and goblins that knock on your door. Try bubbles, play dough, pens and pencils, slinkies, and slime. We hope that your holiday season is as sweet as you and your little ones are!
We are here for you! Call us anytime at (763) 222-1299.