Let's Talk About Heading Back to School With Dr. Adena Borodkin of Golden Valley Kids Pediatric Dentistry in Golden Valley, Minnesota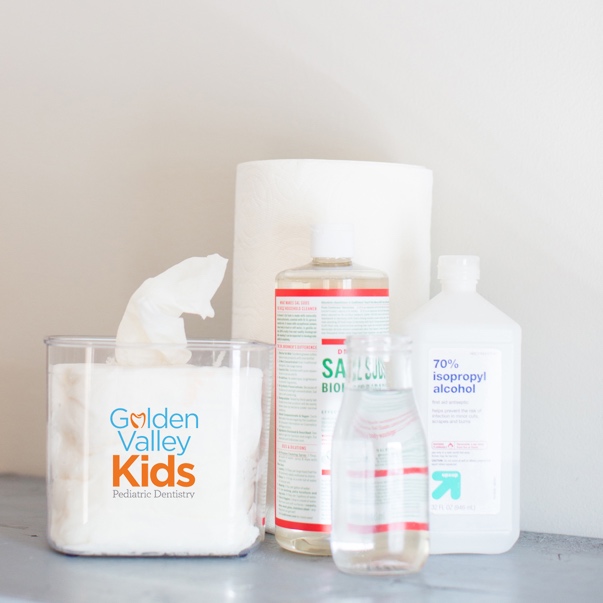 Whether your family is heading back to school in person, online, home schooling, or a combination of the three, it's important that we do our part to stop the spread of COVID-19. We believe that the best way to do this is to keep communication open and full of reminders to wear a mask, socially distance, and wash/sanitize hands. Communicating openly with your children can also help ease worries about going back to school in the midst of a pandemic. We hope that the following tips and suggestions make everyone in your family feel more confident and capable.
First, wearing a mask is proving to be our best defense against COVID-19 when combined with social distancing and hand washing. This article from the MAYO Clinic has information on types of masks and how to use them effectively. The most important tips are to wash or sanitize your hands before and after taking your mask on and off.
Second, masks are not a substitute for social distancing. It's still important to maintain six feet between you and others whenever possible. Create a fun way to help your children determine the length of six feet! Take out your measuring tape and measure an everyday item, like their backpack. Then determine how many backpack lengths equal six feet.
Third, make sure hands and surfaces are clean. Make sure your children and their classrooms are well stocked with hand sanitizer. Having sanitizing wipes for school desks and other surfaces is also important. Below we share instructions for making your own sanitizing wipes. We'd like to point out that we are not using these wipes in our practice. We are using hospital grade sanitizer approved by the FDA and recommended by the American Dental Association. This DIY surface wipe recipe can be used effectively at home and on personal spaces at school.
Step 1: Cut a roll of paper towels in half using a serrated knife. We found that VIVA brand paper towels are easiest to cut without too much fraying.

Step 2: Find an airtight container that can hold the half roll of paper towels.

Step 3: Add 2 cups of water, 1 cup of rubbing alcohol (at least 70% concentrate), and a tablespoon of dish soap to the container. You can also add a couple of drops of your favorite essential oil to make it smell good!

Step 4: Add the half roll of paper towels. Once it has soaked up most of the liquid, flip the roll so that the other end gets saturated with the mixture.

Step 5: Remove the cardboard part of the roll. You'll then be able to pull up pieces of paper towel easily from the center of the roll.