Let's Talk About Dentistry as an Essential Service With Dr. Adena Borodkin of Golden Valley Kids Pediatric Dentistry in Minneapolis, MN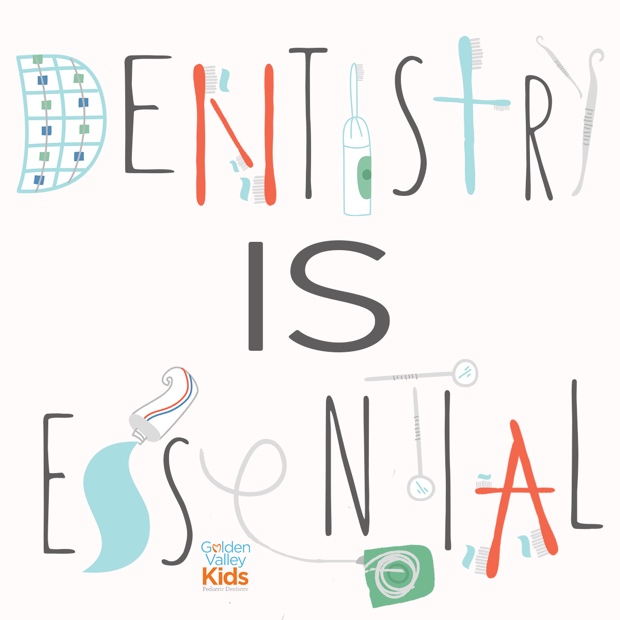 2020 has been a rough year thus far. The COVID-19 pandemic has really shaken everything up. In the early phases of the pandemic in the United States, most dental offices were shut down except for emergency services by their respective state boards because routine dentistry was deemed "nonessential."
In the past few months, dental offices have slowly been allowed to reopen and have done so safely. As far as we are aware, dental offices have not contributed to the spread of COVID cases. In fact, as small businesses, dental offices are very important for the economy. We have had record numbers of unemployment this year, and when dental offices were able to reopen, they accounted for an increase of more than 240,000 jobs in the United States in the month of May alone.
Although we can't speak for everyone, we can tell you that as a dentist and a small business owner, it was very difficult to be closed down except for emergencies for nine weeks. I love my job and being away from my practice was tough. It has been a relief to be able to go back to work and we have felt an overwhelming amount of support from the community for which we are so thankful.
We were finally feeling like we were getting back on solid ground when the World Health Organization (WHO) came out with a statement August 3, 2020 saying that routine nonessential dental care (check-ups, cleanings, preventative care) be delayed. We could not disagree more.
Dental health is essential for overall health. All nutrition enters our bodies through our mouths. Mouths are literally the gateways to our insides. In a statement by the ADA, Dr. Gehani (ADA President) said that, "Dentistry is essential health care because of its role in evaluating, diagnosing, preventing or treating oral diseases, which can affect systemic health…. Millions of patients have safely visited their dentists in the past few months for a full range of dental services."
Dentists have been safely treating patients for decades during respiratory and other illnesses. We were very careful about our infection control procedures and keeping our offices clean and sanitary pre-covid19 and even more so now. We appreciate your willingness to abide by our new screening protocol and social distancing protocol while in the office. We know it's not ideal to have a toy-free waiting area, and we know we look a lot different to your children while wearing all of our PPE. Everyone has been very understanding during this adjustment period.
Prevention really is key for overall oral health, and oral health is directly linked to our systemic health. We are passionate about providing the best possible care for your children in the safest possible environment. Dentistry really is essential on so many levels for everyone.
If you have questions about our screening and/or Covid protocol, please don't hesitate to ask!