Let's Talk About Dental Specialties with Dr. Adena Borodkin of Golden Valley Kids Pediatric Dentistry in Golden Valley, MN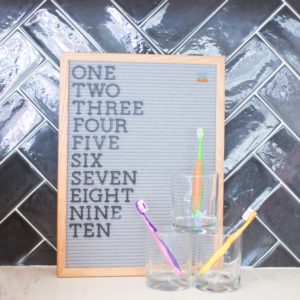 Did you know that pediatric dentists are specialists with 2-3 extra years of training and education after dental school? Pediatric dentists provide primary care and comprehensive specialty treatment for infants, children, adolescents, and individuals with special health care needs. The majority of dentists are general dentists, and pediatric dentists comprise about 5% of the dentists in the US. While we think pediatric dentists are the bee's knees, it's important to be aware that we are only one of ten recognized dental specialties by the America Dental Association. So, let's break down what these other kinds of dentists are, and what they do.
Dental Anesthesiology: This is the newest specialty and was recognized in 2019! Congratulations! These are dentists who are extensively trained in the specialized field of anesthesia. They work with other dentists to provide anesthesia during patient procedures.
Dental Public Health: These dental specialists want to improve the health of all citizens and support effective programs of oral health promotion and disease prevention.
Endodontics: Think root canals!
Oral and Maxillofacial Pathology: Their goal is to identify and manage diseases affecting the mouth. If you ever had a dentist take a biopsy, it was sent to a pathologist to get the Diagnosis.
Oral and Maxillofacial Radiology: They are dentistry's specialists in radiology (x-rays) and interpretation of radiographs.
Oral and Maxillofacial Surgery: Think wisdom teeth! We refer many of our patients to oral surgeons to have those pesky wisdom teeth removed in later teenage years. They also remove unwanted lesions and place implants.
Orthodontics and Dentofacial Orthopedics: Pediatric dentists work very closely with orthodontists and may refer your child to them for braces during different phases of their growth and development. At Golden Valley Kids, we provide pediatric dentistry and orthodontics in our practice. It's always helpful to have Dr. Miller, our orthodontist, have a look as your child's teeth develop.
Pediatric Dentistry: This is us! The big authority on little teeth! And of course, my favorite one! We are the only age defined specialty.
Periodontics: These specialists are concerned with keeping the gums and bones in your mouth healthy. Periodontal disease affects many people, and these specialists help manage it.
Prosthodontics: They restore and rebuild mouths using implants, dentures, crowns, etc.
We enjoy collaborating with many talented specialists in the Twin Cities to provide comprehensive care for our patients. As always, please reach out with any questions!