Let's Talk About Children's Dental Health Month with Dr. Adena Borodkin of Golden Valley Kids Pediatric Dentistry in Minneapolis, MN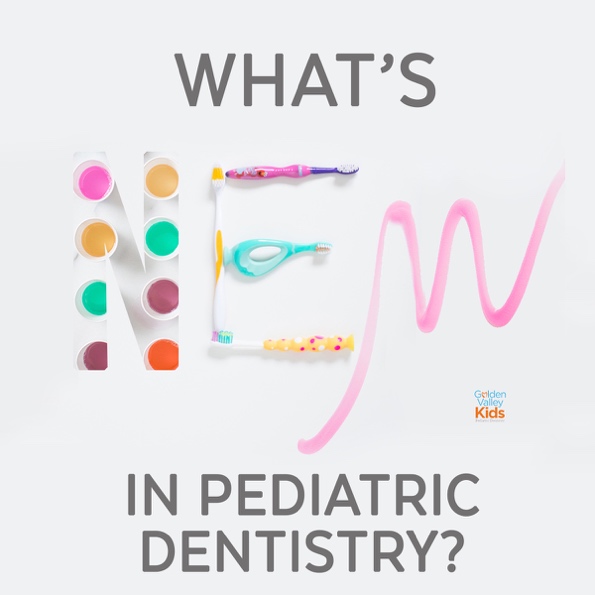 Since it's National Children's Dental Health Month, we wanted to share updates from the American Academy of Pediatric Dentistry, our industry's governing body. Just a reminder, if it has been more than six months since your child's last appointment, it's time to give us a call!
Although the prevalence of tooth decay has decreased, nearly one in five children under the age of 5 has experienced dental decay. The BEST way to prevent decay is to start visiting our office by your child's first birthday.
The 15 million children in the U.S. with special health care needs face acute unmet needs for dental care. As a reminder, Pediatric Dentists are specially trained to treat kids with special needs from childhood into adulthood.
Tooth decay compromises the health, development, and quality of life of children. It affects almost every aspect of health, including mental health and self esteem! When children visit our office regularly, we can detect issues as soon as they start. Early dental visits, along with prevention, make dental care safer, more comfortable and more affordable. Treatment of severe tooth decay can cost $10,000 per child and up to $25,000 in severe cases.
The number of practicing dentists and pediatric dentists is projected to continue to increase through 2030, outpacing the projected growth of the child population.
Caries (tooth decay) compromises the health, development, and quality of life of children both in the short run and over the long term. Caries make children more vulnerable to various infections in other parts of their body, such as the ears, sinuses and the brain, and could have a harmful long-term impact not only on their oral health, but also on their overall health.
Pediatric dentists limit their practices to treating children and are prepared to allay children's fears, treat special needs children, and create a kid-friendly environment. The specialty is becoming even more important as advances in medicine and dentistry increase the life expectancy of children with chronic diseases and congenital problems.
Silver Diamine Fluoride (SDF) continues to grow in popularity as a less invasive way to treat cavities.  Silver diamine fluoride can stop current decay, harden the soft areas of the tooth, desensitize the tooth, and help prevent further decay. At Golden Valley Kids, we use SDF when appropriate, to arrest cavities that are just beginning, stop decay in pre-cooperative patients, and protect adult teeth from the spread of decay. In certain cases, it allows us to avoid sedation and anesthesia in younger children by buying time before restoring teeth. Minimally invasive dentistry is a new area of pediatric dentistry that is beginning to emerge. Dr. Borodkin is embracing these new techniques and taking courses to improve her understanding and skills to offer to her patients.
As always, call our office with any questions you may have!