Meet The Doctors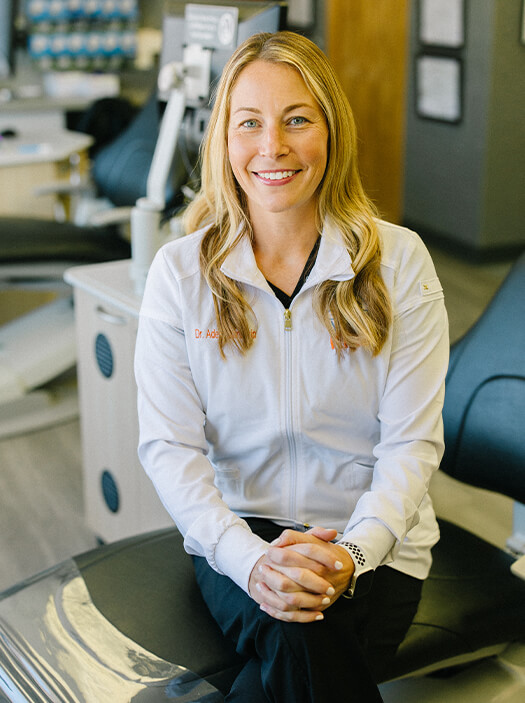 Dr. Adena Borodkin, DDS, MS
Dr. Adena Borodkin grew up in Winnipeg, Canada. She attended the University of Minnesota for both Dental School and her Master's Degree program in Pediatric Dentistry. Dr. Adena is passionate about kids and is a lifelong learner. She takes many hours of continuing education courses and even gives lectures to other dentists and specialists. She received the American Academy of Pediatric Dentistry's Graduate Student Research Award for her research on dental development in children with cleft lip and palate. Dr. Adena strongly believes that children who feel valued and respected are more likely to be confident patients with healthy lifelong dental habits. She combines her knowledge of dentistry with her experience as a parent to deliver a positive experience for kids. She is passionate about giving back through her volunteer work.
Dr. Adena has 4 young kids: Elyse, Jillian, Seth and Leah. She enjoys yoga, tennis, cooking and traveling. She is an avid reader and loves spending time with her golden doodle, Jenny. She's also looking forward to working with her husband, Dr. Jim Miller, who taught her how to make her first retainer in dental school.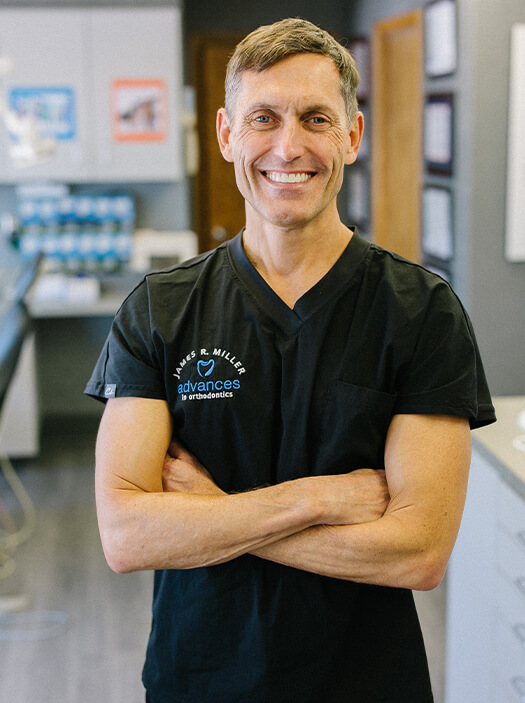 Dr. James Miller, DDS, MS
Dr. James Miller has spent his career mastering the art and techniques necessary to give patients their very best smile without the removal of teeth in most instances. He is known for his ability to individualize and detail the smile to work best for each person's face and biology. Dr. Miller is a Board Certified Orthodontist and is also an accomplished and respected University Adjunct Professor, Researcher, Scientific Author and Public Speaker. He routinely treats Children (ages 7+) and Adults using the Damon® System Clear or Metal braces or Invisalign.
Dr. Miller is married to Dr. Adena Borodkin and is the proud and involved father of four great young kids. Dr. Miller enjoys reading, travel, the arts, friends and family. He has served on the school board and as a coach for his daughter's Fast Pitch Softball team. He is passionate about his career and is heartened by the positive impact his work makes on the lives of his patients.